Celebrating Women in Technology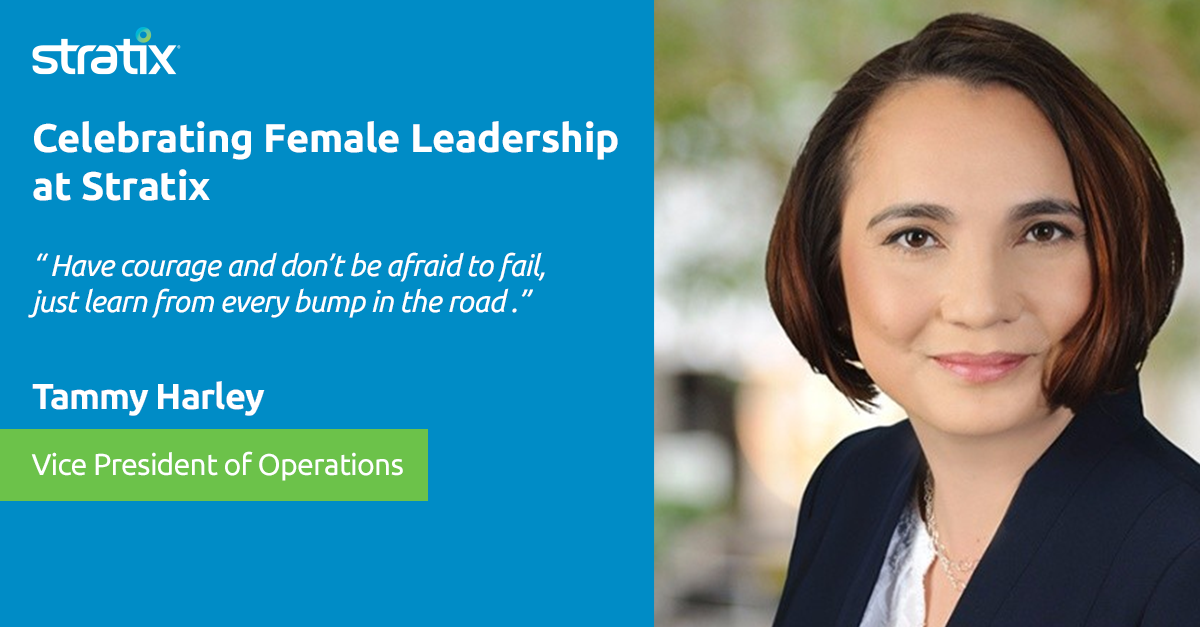 Tammy Harley
Vice President of Operations
In honor of Women's History Month, we would like to acknowledge some of the amazing women at Stratix across various departments and all that they do. Without these women, our company would not be the same. We took some time to speak with them to understand how their past experiences molded them into strong females in the industry. This spotlight shines directly on Tammy Harley, Vice President of Operations. With over 20 years of experience in technology, Tammy has become an effective leader, whose intention is to put the customer experience first, while investing time into the development of her team to explore and cultivate their talents.
How long have you been at Stratix, and what does your role entail?
I have been with Stratix for about 9 months, having joined the company in June 2021 as Vice President of Operations. My role involves the management of the Warehouse, Mobile Integration Center (MIC), Service and Repair, and Service Support operations.
What do you like about working at Stratix?
I love the challenge of coming in every day and trying to figure out how we are going to continue to make things better for our customers and our employees.
Who is your favorite woman in history and why?
One of my favorites is Jane Austen. Her novels are witty, endearing, and questioned women's roles in society, with many shrewd social observations. Even though she had to hide her role as an author for some of the most popular novels, her literary influence was profound and remains today.
What words of wisdom did your aunts/grandmother or mother give you?
Show respect even to people who don't seem to deserve it, as it's a reflection of your character not theirs.
What did you want to be when you grew up and why?
I have always struggled with this question because it requires you to define yourself in terms of a work title. When you're asked what you want to be when you grow up, it's not expected for someone to just say, "A father," or, "A mother," let alone, "A person of integrity." I think for many people there is not just one true calling.

In my own career, my interests and priorities have morphed and shifted over time. We're all professional works in progress, and I would rather shift the focus from a specific job to the kind of role model that we can strive to be. Someone who has integrity, compassion, and is organized can be any number of things.
Which of the Stratix Core Values do you identify with the most and why?
It's hard to choose just one core value as they are intrinsically linked. At the core, we must have unwavering integrity. We all encounter many issues and have hard roles in servicing our customers, so it's critical to learn to not just gripe about issues but also positively support one another in solving issues while constantly looking for better ways to run our business.
Knowing what you know today, what is something you would tell your younger self before you started your career?
Have courage and don't be afraid to fail, just learn from every bump in the road so you make better mistakes next time. That is where you learn the most! It is very important to get comfortable with being uncomfortable and to not feel expected to have all of the answers. It's not that everybody knows everything, it's that people are in different places in their careers and have already been where you are now.